Dear Earthling: Cosmic Correspondent was recently launched in style. Pen Avey even made a prop, complete with cut-out -- perfect for selfies!
In other news...
Common Deer Press are running a BLAMTASTIC design competition until June 30 2019. There are some fantabulous prizes and it's open to Earthlings ages 8-12 who are resident in the UK, US and Canada.
Visit https://www.commondeerpress.com/cosmic-creativity to find out more details, and good luck!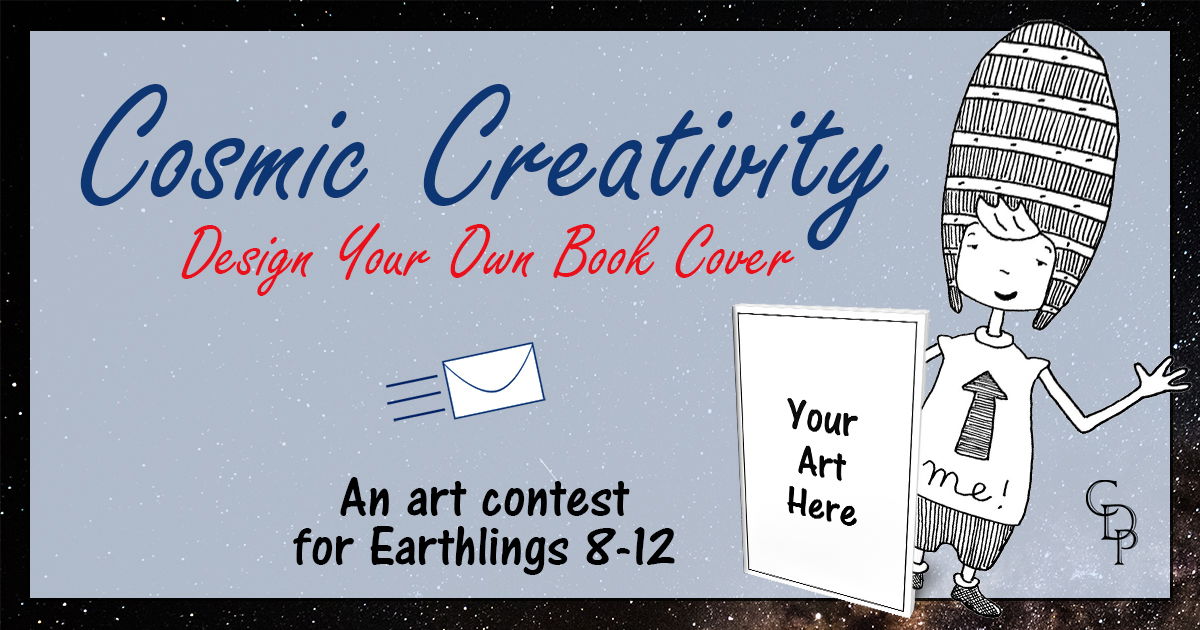 !!Hot off the Press!!
An interview with Pen Avey has been featured in the June 2019 issue of Story Monsters Ink!